Alex Newell Interview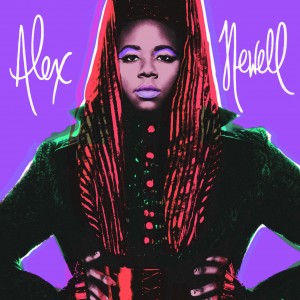 Alex Newell is saying goodbye to the Broadway-esque Hot 100 covers and creating a throwback sound that is all his own. The vocal powerhouse is best known for portraying Wade "Unique" Adams on seasons three through five of Glee. Newell broke many barriers for his portrayal of the first black transgender highschooler on television, and he is hoping to break even more ground with his music…..
Newell's debut EP POWER is a disco extravaganza culminating from a string of dance collaborations with Blonde, Clean Bandit and The Knocks. Newell is hoping to revive the era of powerhouse vocalists on dance tracks and is looking to the likes of Donna Summer, Martha Wash and Whitney Houston for inspiration.
Newell belts endless confidence over tracks like "This Ain't Over" and "Basically Over You" and is refreshingly nostalgic on "Nobody to Love" and "Shame". While the entire LP isn't due out until this Fall, Newell is giving audiences a taste of what they can expect as he opens for Adam Lambert this Spring during The Original High Tour. We got a brief moment to speak with him over the phone and here is what he had to say about black artists in the dance music genre as well as the possibility of collaborating with some of his music idols. Alex's EP Power is available now.