Playlists for the Fuzz Factory with Brett Callero – 2/9/17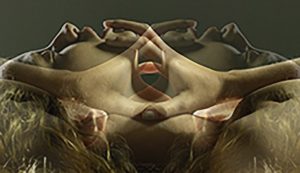 The importance of Valentine's Day depends on a few factors and we all know what they are. This is my way to observe the tradition. Presenting Part 1 of the Many Sides Of Love special feature. Part 2 comes next Thursday.
Love is in the title. Genre hopping at it's finest, because the subject matter calls for it.
Here's the playlist:
– – – – – – – – –
Sweet Lover Hangover – Love And Rockets
We're All In Love – Black Rebel Motorcycle Club
Love In A Trashcan – The Raveonettes
Hello, I Love You – The Cure
Love Is Revolution – Brant Bjork And The Bros
My Love For You – The Dirtbombs
Misfit Love – Queens Of The Stone Age
Love Removal Machine – The Cult
Expresso Love – Dire Straits
Secondhand Love – Pete Townshend
Be My Lover – Alice Cooper
I Love You, Big Dummy – Captain Beefheart And The Magic Band
Love Buzz – Shocking Blue
Ever Fallen In Love (With Someone You Shouldn't Have) – Buzzcocks
Dirty Love – Motörhead
Whole Lotta Love – Dennis Coffey
Bye Bye Love – The Cars
Love American Style – Cleveland Bound Death Sentence
Love Is Easy – Badfinger
Whatever Happened (To The Love You Had) – Scott Sedlacek
Big Love – Little Village
Love Left Us Strangers – Space Needle
Wrong To Love You – Chris Isaak
She Loves My Automobile – ZZ Top
Four-Alarm Fire In Lovers' Lane – The Virgin-Whore Complex
Do You Feel Loved – U2
Let Your Love Show – Bellamy Brothers
I'm Gonna Love You Just A Little More Baby – Barry White